Blog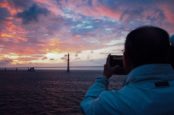 Travel is the gift that keeps on giving. You learn so much about yourself and about the world. It can open up your mind to new possibilities and teach you other ways of doing things.
Unfortunately, travel can also be complex and frustrating to the inexperienced. If the wrong choices are made, it can be a long painful mistake.
Knowing that, we decided to compile a list of travel tips to help you on your journey.
written on January 25th, 2018 by Carlo Villarica