Surf Dreams in Dahican Beach, Mati [Photo Essay]
written on March 23rd, 2017 by Kristiana Rule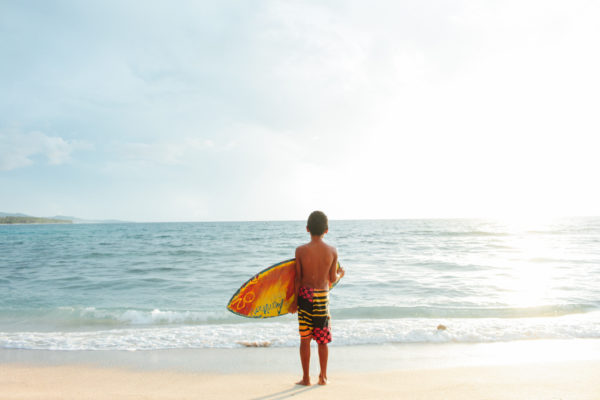 Dahican beach in Mati, Davao Oriental is a beach-lover's dream. Fine white sand curve along the bay, coconut trees line the beach, and if you are lucky, you can some sea turtles hatch and leave for the ocean. But the icing on top of the cake is this: the waves that crash on the shore, making Dahican the perfect place to skimboard.
I woke up at the crack of dawn to explore. What greeted me was the sight of these young locals catching waves like pros.
They were so in tune with what they were doing, it looked as easy as breathing. They would wait for a wave. Break into a run. Then ride the surf. Rinse and repeat. They were at it all morning long. Later, I'd take a dip at the beach and find that the waves aren't as forgiving as they look. Fun, but huge enough to take you under if you're not a good swimmer. It made me wonder how long these kids have been doing this.
Dahican beach is about half a day's ride from Davao City. Quite a journey to get here, but it's worth it.