Passport Application Process: A Sweet Torture
written on January 10th, 2013 by Jean Del Mar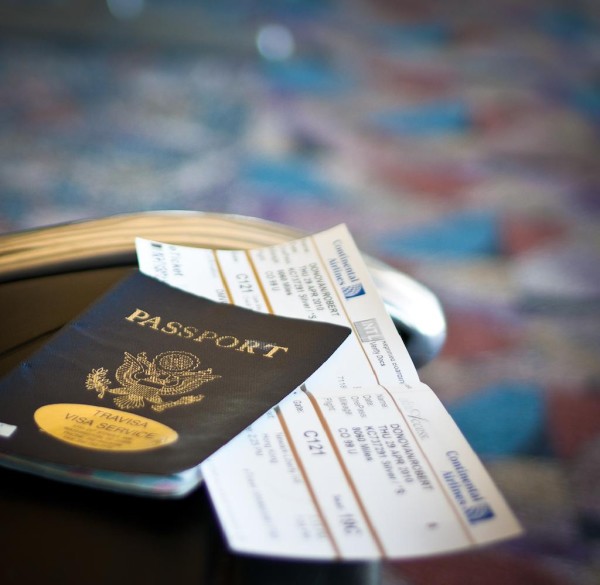 *Editor's Note: If you have any questions about the passport application process, please contact us directly. We try to answer all the comments in the comments section, but sometimes it takes time. Please bear with us.

Patience is a virtue
This is what I said to myself while waiting for the Department of Foreign Affairs (DFA) office to open. You can picture the queue when you want to apply for a passport, right?
Expect a long queue — I mean a long loooooooong queue. You'll be astounded by the people who slept at the side walk just to be counted in for the quota of applicants of the day. Most of these applicants will be working abroad and need to have a passport as soon as possible. That's why most of them were already there at 1:00 am in the morning.
I arrived there at almost 4:00 am and had to wait for hours more for the priority numbers to be distributed. Then finally the clock struck 7:30 am. An officer came out and distributed priority numbers, but that was not the end of it. I still have to wait an hour and a half for the application process to officially start.  At least I got a priority number already. The DFA office opens at 9:00 am and closes at 5:00 pm in its new location at the 4th floor of Pacific Mall (Supermetro Mandaue before).
Upon entering the office, the staff initially checked our document and we waited for our numbers to be called. When it was my turn, I proceeded to the 1st step which is the checking and submission of documents. Afterwards, I was finally able to pay the processing fee. Then minutes after, I proceeded to the last step, the biometrics — where they took my picture and my thumb mark.
Once you get through the queue, the whole process becomes smooth and fast. I think I only spent an hour or less for my application. The key here is "once you get through the queue." While in the queue waiting for your priority number, you could be there for hours (it took me 6 hours). The earlier you are, the earlier you will finish.
What are needed?
1)      Filled-up passport application form
2)      Birth Certificate in Security Paper issued by the National Statistics Office (NSO)
 Certified True Copy of Birth Certificate issued by the Local Civil Registrar is needed when your NSO Birth Certificate is blurred.
3)      Supporting documents to prove your identity: (any 2 of the ff.)
Marriage Certificate authenticated by NSO (for married female only)
Baptismal Certificate
Any valid government identification card (ID) that shows your picture and signature (NBI Clearance, SSS, BIR, etc.)
4)      Personal appearance to the DFA is ALWAYS A MUST.
These are the basic requirements for first-time applicants. You can check out the Department of Foreign Affairs webpage to find out more about passport renewal, loss and etc.
A friendly reminder:
Double check all the required documents and be sure your NSO birth certificate is clear and not blurred. You don't want to be sleeping again at the sidewalk the next day.
Fill-up an application form ahead while queuing to avoid hassle when you are already inside the office.
Please wear a polo shirt or polo if you don't want to wear their half-cut polo used by everyone else.
Secure photocopy of your documents and ID just in case needed.
Your other option is apply via a travel agency. Here are the advantages when applying through Destination Specialists.
They will verify your documents/requirements ahead to correct the invalid documents.
A liaison officer from the agency will line-up and will secure a priority number for you so you don't need to wake up early. No more sleeping in sidewalks!
During your appearance, you will be treated as a VIP. The liaison officer will assist you in every step of the process.
When your passport is ready for release, the liaison officer will contact you and advise you to pick it up at the travel agency. So you don't need to follow-up anymore in the DFA office if your passport is ready for release.
Written by: Jean Del Mar