7 To Do's in Copenhagen
written on August 24th, 2017 by Carlo Villarica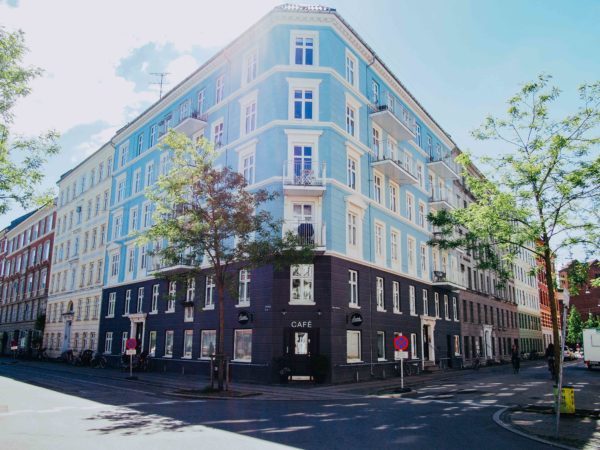 Copenhagen ranks up there as one of the most livable cities in the world, at least during the summer months of June July and August. I heard their winters are long and dark, but the Danes still make winter a beautiful affair with sparkling lights and a beautiful city covered in snow.
A few realizations: First, it's an incredibly expensive city. According to the annual survey done by the Economist Intelligence Unit (EIU), Copenhagen ranks ninth on the list of most expensive cities in the world. Second, everyone uses credit cards. We didn't need to exchange any of our money to Danish Kroner. Even the food trucks accepted credit card. Third, everyone rode a bicycle. The streets didn't have the ashy smell of car exhaust. People were out on the streets and everyone looked as fit as a horse.
"In central Copenhagen there are more bikes than citizens. 520.000 inhabitans and 560.000 bicycles."
Copenhagen is a beautiful city to visit with lots to do. We were fortunate enough to spend a few days there.
Here are a few to do's in Copenhagen:
Feast in PapirØen – Copenhagen Street Food
Nestled inside a warehouse beside the water, PapirØen, named because it used to be a paper mill, features all kinds of street food mixed and mashed all in one place. You'll find all kinds of food from Japanese sushi, to goumet hotdogs, to craft beers, to decent coffee, to creme brulee donuts, to … you get the picture. There were lots of choices. The experience was so much fun and the food was so good that we visited twice.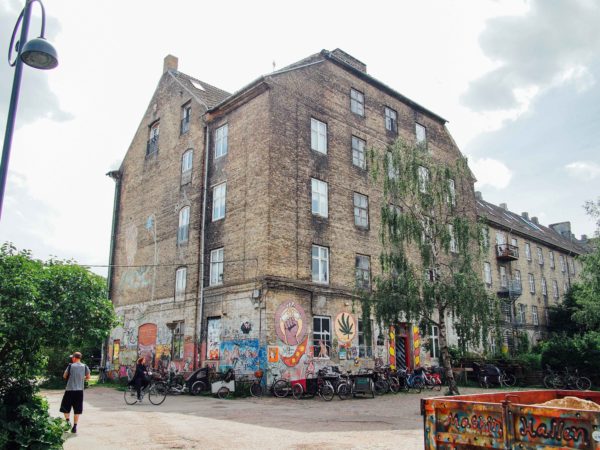 Open Your Eyes at Freetown Christiania – Denmark's Hippie Commune
Times are a changin'. All over the world, antiquated ideas are being challenged. If you told me ten years ago that we would visit a town that openly sells marijuana on the streets, I wouldn't have believed you. In fact, I would have been downright scared to go.
The place we visited is called Freetown Christiania. I didn't partake in any of the "festivities" but it was an experience to walk through there. There were vendors on the street openly selling substances that could get you jail time in the Philippines. The story of Christiania itself is an interesting one.
Watch the Animals at Copenhagen Zoo
We were traveling with our little one year old. Guess what? One year olds love animals. So it made sense to bring him to one of the oldest zoos in Europe, the Copenhagen Zoo. There were so many animals. I enjoyed looking at the more predatory ones like the lions, tigers, and even the polar bear. The one year old? He loved the goats.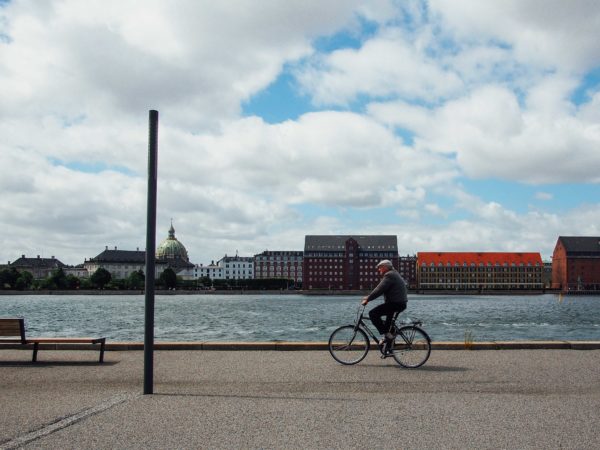 Bike Around the City
Copenhagen made me wish we had a bike culture in the Philippines. I've never seen more bikes in my life. The fact that there were bike lanes all over the city helped foster this environment. You could see Copenhageners heading to work on robust heavy e-bikes or exercising with light road bikes. During one of our walks, we were even approached by a lady with a box bike full of healthy drinks that she was giving away. Back home, we would have called her a promo girl and they would be giving away free coffee in the supermarket or selling cigarettes in bars. In Copenhagen, the promo girls are giving away green juices on bikes.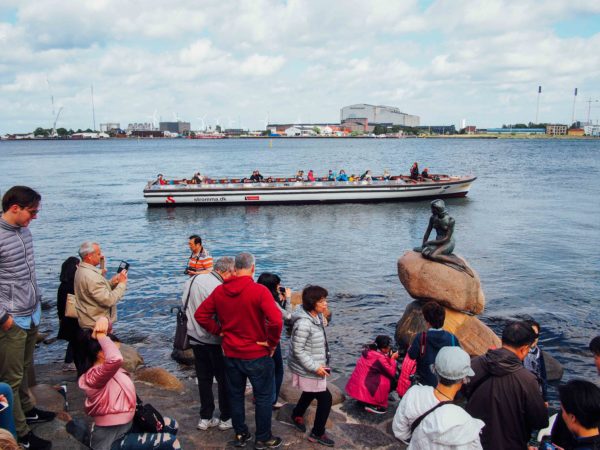 Visit The Little Mermaid
One of the oldest tourist attractions of Copenhagen is the Little Mermaid. Since 1913, people have been visiting this bronze statue and since the 1960's, the statue has fallen victim to vandals and political activists. In fact, a day after our visit to the Little Mermaid, it was splattered with blue and white paint in an apparent activist message to "Befri (sic) Abdulle", or "Free Abdulle".
Spend a day in Tivoli Gardens
We won big in Tivoli Gardens! My mom played one of those games and won a giant bar of chocolate. We've got the pictures to prove it! The Tivoli Gardens is a great place to hang out with family. It's a carnival in the city. Lots of rides and games to be had, but my favorite part was sitting on the grass watching the performers of the day belt out their music.
Walk Along Strøget – longest pedestrian street
For the shoppers, this is the street for you. Strøget is the longest pedestrian shopping street in Europe. One kilometer full of stores and the biggest brands in the world. A shoppers haven to be sure.
More than just a shopping centre, Strøget symbolizes a major change in Copenhagen that happened in 1962.
"The pedestrianisation of Strøget in 1962 marked the beginning a major change in the approach of Copenhagen to urban life; following the success of the initiative the city moved to place a much greater emphasis on pedestrian and bicycle access to the city at the expense of cars. This approach has in turn become internationally influential."