5 Stunning To Do's in Siargao
written on March 16th, 2017 by Kristiana Rule
Siargao is in the bucketlist of many a backpacker. This island in eastern Surigao del Norte draws a crowd of surfers all year round— but there's a lot more to the island than surf.
Here are 5 things that you can do in stunning Siargao:
Catch waves
Most of Siargao's crowd are local and foreign surfers who come to catch the famed Cloud 9. It's been called one of the best surfing spots in the world and is consequently the Surfing Capital of the Philippines.  It's a surfer's heaven— surf resorts are all around the island. If you're a beginner, you can get lessons too! Grab a surf board and learn a new and awesome skill.
Take a Dip at Magpupungko Rock Pools
These crystal-clear pools appear during low tide and are best for a relaxing dip. A natural reef bars the ocean and you can peacefully enjoy swimming in the aquamarine lagoons.
Go see the islands
There are three popular nearby islets in Siargao:  Daku Island, Naked Island and Guyam Island. Daku island is popular for lunches on the beach and chilling. Naked island may be tiny but it boasts of pure white sand all over. Guyam island is just as picturesque and is a great spot for snorkeling. You can grab a deal from the local boatmen to go island hopping to all three!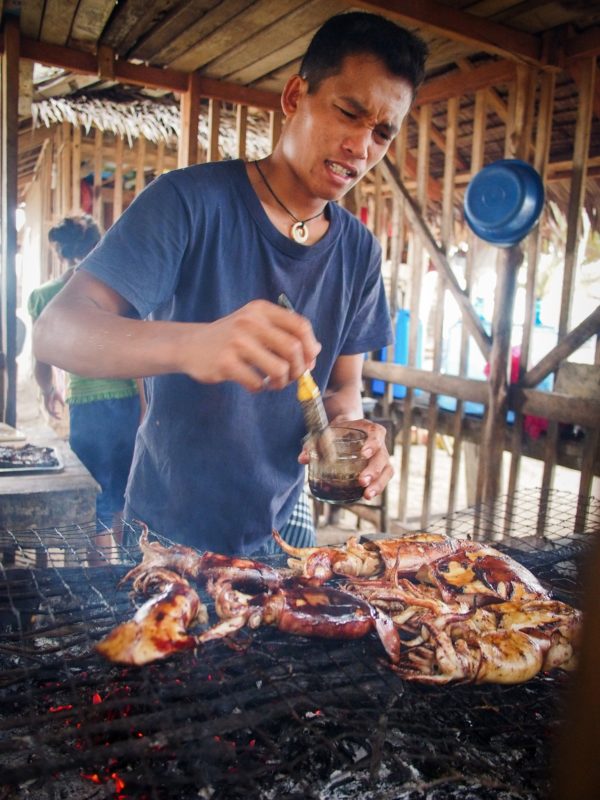 (Sea) Food trip
Best part of staying in a tropical island paradise? Cheap seafood. The island is just teeming with fresh catch like fish, squid and even lobsters. Pleasure Point is also one of the best breakfast places in Siargao.
Bike around town
Rent a bike and go around the island to explore. Meet with locals and tourists. Go beach bumming while you're at it. Even with its fame as a surf capital, Siargao remains under the radar of mass tourism. That means more laid-back spots and lots of rest and relaxation.