5 Reasons Why Your Next Vacation should Be on a Cruise
written on July 11th, 2017 by Monica Villarica
Filipinos usually enjoy big family gatherings and spending time with each other. Our family is not a stranger to the weekly Sunday lunches, but with all of us living in different cities and countries, reunions become a big deal. For this year's get together, 37 (and still incomplete!) of us went on a 12-day Baltic Cruise aboard Princess Cruises' Regal Princess. It may sound chaotic having so many people get together almost daily for excursion tours, but it was a blast. My whole family thoroughly enjoyed the cruise and so will you!
Here are 5 reasons why you should cruise: 
See different countries minus the lugging around of your bags
When traveling from the Philippines to a continent like Europe, it's rare to traverse oceans and stay in just one country. Since it's so affordable and easy to travel within Europe (not to mention needing only a Schengen visa to visit most of the countries) to make the most out of it, we normally visit one or two countries. Picture this though, lugging around your luggage to different airports to different hotels and back. Let's be honest, packing light isn't a thing most of us are good at, especially when we take into account the pasalubong stash we have for everyone back home. On a cruise, you can visit multiple cities and not worry about your luggage when you leave the ship.
Hotel Booking Stress gone!
Being a group of 37 traveling to different countries, we needed fifteen rooms to spread us out. With Regal Princess,we visited seven cities in seven different countries but only had to check-in and out three times. These times were a hotel in Copenhagen before the cruise, the cruise itself, and another hotel in Copenhagen after the cruise.
Unlimited Food. All Day.
When on a cruise, food is already paid for and unlimited. In the Regal Princess, we had a wide array of food choices too. From Italian to sushi to soft serve ice cream and pizza! Food is also very accessible with room service available 24-hrs for those who just want to stay in and enjoy a good movie.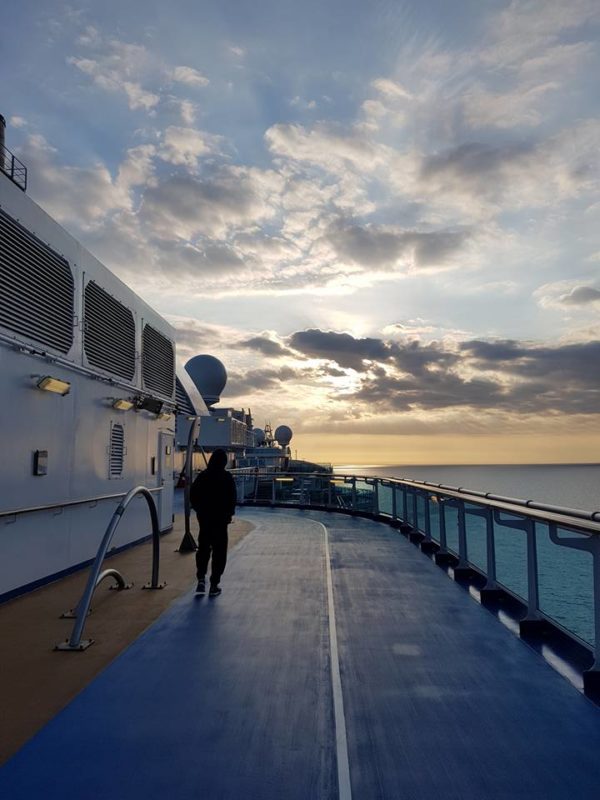 Entertainment and fun things for everyone!
To shed the calories from the delicious food, the ship has a well-equipped gym as well as an outdoor jogging track and basketball court. The teenagers in our family had the best time on the ship spending their days with new friends from all over the world at the teen lounge – a lounge with a strict "Teens Only" rule. There's also a bar/club available to those of age which my cousins and I would cap our nights off after watching a show in the theater or enjoying live music at the lobby. That's just the tip of the iceberg of activities available on board too.
Ultimate Bonding Experience
Being on a boat for twelve days with the same people can seem a bit claustrophobic. But with so many things to do on the ship, it was great fun doing all these different activities with the same people. We all got to catch up and know a little about each other everyday.