Featured Packages
Blog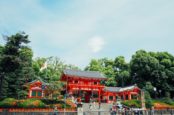 In many ways, Japan is the exact opposite of the Philippines. You could say we occupy opposite points in a spectrum. Here's a quick example, we as Filipinos are generally flexible when it comes to rules. You could even say we are "too" flexible. The Japanese follow rules to the tee.
written on September 21st, 2017 by Carlo Villarica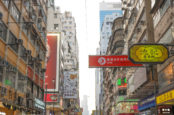 When you have one free day in a city you're unfamiliar with, it only makes sense to explore and see what you can. A friend and I had a free day in Hong Kong and luckily, it's a city of walking and great public transport. 
written on September 13th, 2017 by Monica Villarica
When we visited California last year, one of our priorities was to stop by San Francisco. If you've been reading about travel for a while, it's not difficult to imagine why we wanted to visit this amazing place.
written on September 5th, 2017 by Carlo Villarica
view more blogs
Other Services